Company History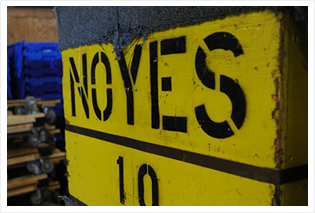 It all began over 85 years ago when Earle W. Noyes Sr. began hauling trunks in his used REO Speedwagon from Portland's Union Station to homes and summer cottages in southern Maine.
He had just five dollars in working capitol.
Three Generations of Moving & Storage Experience
By 1947, Earle's company had grown to include his son, Lester. Lester's son Peter joined the company in 1977 and became President in 1987. Peter's son, William, joined the company in 2005. Over the years Noyes has grown to employ over 70 highly skilled employees, with an average of 18 years of moving and storage experience.
The Portland, Maine heated self-storage facility was opened in 1990. This facility offers 200,000 square feet of self-storage space. Along with Earle W. Noyes and Sons Moving facility, today we offer over 270,000 square feet of temperature-controlled storage space.