Safe and Secure Self-Storage for Your Personal Belongings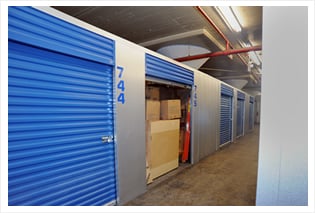 Our heated storage units are so safe and secure, it's like an extension to your home attic or garage – with 24-hour security. Whether you're downsizing or just looking to declutter, you can rest easy knowing that your personal belongs are safely stored in our Portland, Maine storage facility. We also offer vehicle storage space.
Convenience with Peace of Mind
To protect your items during loading and unloading we also offer our covered loading dock and optional pick-up and delivery services. Customers also have access to push carts and elevators to make the transportation process as convenient as possible. You secure your unit with a padlock, so you can control who can or cannot access your unit.
We offer a variety of storage unit sizes as well as larger custom-sized spaces. Call us or request a quote today to get started.