Convenient and Secure Commercial Self-storage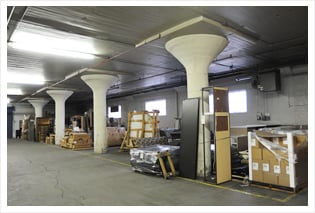 Secure, self-managed office document storage is easy at our conveniently-located Portland, Maine storage facility. Store everything from office furniture to old records in our 24-hour monitored commercial storage space complete with loading dock, push carts and freight elevators.
Cost-Effective and Built for Your Needs
Our commercial self-storage units are a cost-effective solution to office expansion and come in a variety of sizes. If we don't have the size you're looking for, we can build a custom unit for you. You secure your heated, fireproof storage space with your own lock and key, allowing for convenient access with no additional fees. Whether you only access your unit once a month or several times a day, you pay a monthly rent with no additional access fees.
Request a quote or give us a call to get started.