Temperature Controlled Vehicle Storage Units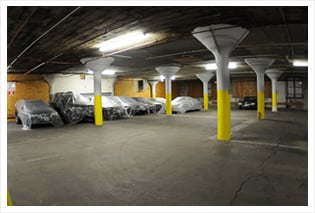 Put your baby to bed for the winter (or longer) in our monitored and temperature controlled car storage units located in downtown Portland, Maine. We offer small vehicle storage for cars, motorcycles, scooters, snowmobiles, lawnmowers, and small boats. Our auto storage facility is heated and fireproof with 24-hour security. So you can rest assured that your vehicle is tucked away safe for the season – and ready to go in the spring.
Learn more about our vehicle storage services. Call us today or request a quote using the form on the side of this page.